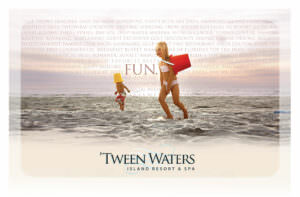 With the holiday season approaching, it's time to start thinking about gifts. What would make a great gift that would bring joy to your family and friends? 
Luckily for you, we have the perfect stocking stuffer for anyone in your life. 
A 'Tween Waters Island Resort & Spa Captiva Card is bound to bring your loved ones sweet treats and fond memories. The Captiva Card is bound to bring bang for your buck, as the $100 gift card will get you $120 worth food and beverages at our TripAdvisor top-tier on resort restaurants, Old Captiva House or Crow's Nest. Where you'd like to go is entirely up to you. 
So, come share what great taste you have with a Captiva Card! Order here and have it delivered via USPS, or feel free to order yours available for your personal delivery in our lobby area.