We live for easy, slow mornings, especially when they're followed by a delectable breakfast at Old Captiva House. Through October 31, guests who book a 3-night stay at 'Tween Waters Island Resort & Spa receive their 4th night free, which provides the perfect chance to soak in one last quiet Captiva morning at your own pace and enjoy a delicious breakfast before check-out time.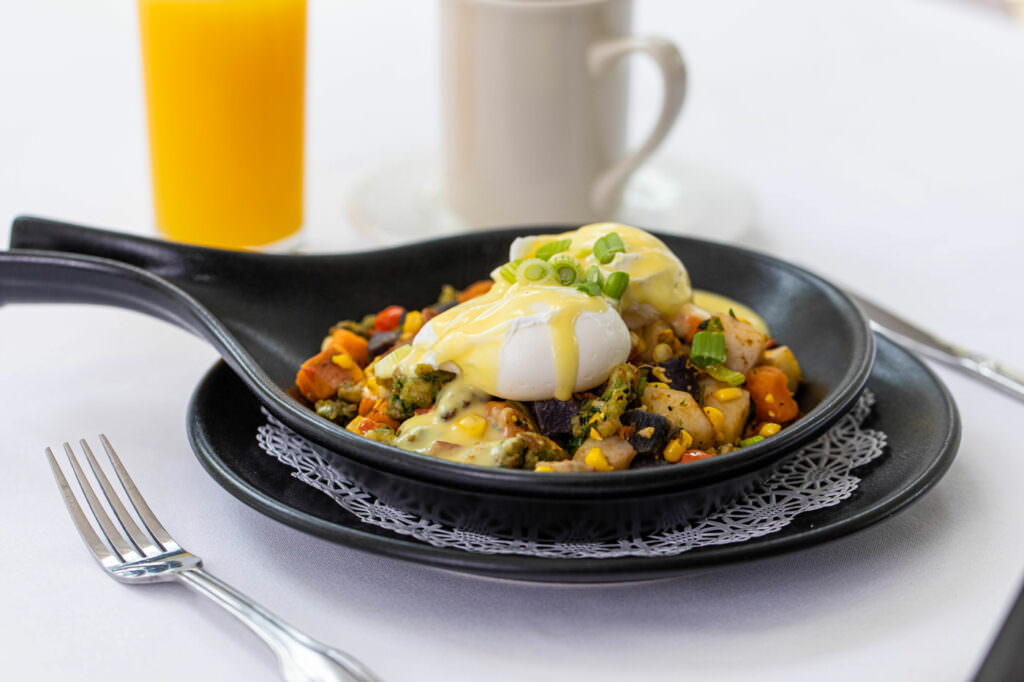 Sure, fall may only be a difference of a couple degrees and the sun will still be shining as brightly as ever, but hearty meals like our Captiva House Hash have a way of speaking to the season.
Two perfectly cooked eggs just the way you like,
 a rich drizzle of hollandaise sauce over
shrimp sausage and a three-colored potato hash
 have a way of winning us over every time. 
If the Captiva House Hash isn't your style, don't fret! We offer a variety of mouthwatering breakfast dishes to satisfy every palate and even provide several grab-and-go options for those who want to head to the beach as soon as the sun's rays begin warming the sand. 
Book your next stay at 'Tween Waters Island Resort & Spa today to claim your free night, and spend your final vacation moments with us at Old Captiva House.
*Stay Three Offer is valid only through October 31, 2022, and excludes previously confirmed reservations. Cannot be combined with other offers. Limit one free night per reservation, one per household. Not valid on holiday weeks. Not valid September 16-18, 2022. The promotional free night can only be applied during your "Stay Three" reservation and cannot be redeemed at a later date. Not valid on cottages or two- and three-bedroom suites. Offer is subject to change without notice.